Who we are
---
Our Purpose
HARE.digital was founded to bring a new digital perspective to companies. The story of inventors and pioneers throughout history inspires us to help companies move forward with our pragmatic and future focused approach. We provide a coherent understanding of the digital world and a way to implement it.
Our Edge
Founded by our CEO, Chris O'Hare BSc MSc in 2015, HARE.digital rapidly grew 400% in its first year by going the extra mile for clients and establishing great relationships. Working closely with our clients to truly understand their ambitions meant we became partners in many projects.
We believe in transparency in our work and our own project management platform allows our clients to see what we're working on and actively collaborate with us.
We are very proud of utilising cutting edge technology to ensure we give our clients the edge they need in a competitive world. This is nurtured by actively researching and learning the latest technology. We conduct regular paid 'Development Days' to encourage our team to step out their comfort zone in a friendly environment before then sharing this with the rest of the team.
Our Team
Without our extraordinary team we wouldn't be able to go beyond expectations. On a daily basis they create inspiring digital products and experiences that enable companies to truly maximise their potential through the exciting world of digital. Their unwavering belief in our values keeps us united, strong and striving towards our mission.
Our Values
Future Focused, Unity, Positivity, Transparency, Initiative and Empathy reminds us of what we stand for in this world.
Our Mission
To help and inspire companies to not only visualise and implement the future but to build their very own piece of history.
Our Motto
"We build the future" ensures we keep our sights on what the future will bring and prevent us from becoming complacent.
About our CEO
---
Chris is voraciously passionate about the future of technology and is always looking for trends of the next innovation set to change the world. The HARE brand is the embodiment of this passion.
A University of Sussex Graduate with a First Class BSc in IT For E-Commerce in 2011 then graduating again with a Distinction MSc in IT with Business and Management.
Chris is an award winner, winning the Start up Sussex' Young Entrepreneur of the Year Award and then went on to win Graduate of the Year in the coveted Sussex Business Awards for Outstanding Achievement as a Sussex Business within 3 years of graduating.
---
---
---
HARE Sponsors 29th
Sussex Businessperson of the Year
---
This Award will be made for outstanding achievement by a businessperson who is contributing to the success of a business based in Sussex. Directors, owner managers and senior executives are all eligible and entrants will also be automatically drawn from the submission made for company and small company of the year.
What the Judges need to know
Tell us

about your business and what it is you do.

How

have you contributed to the financial success of your organisation?

How

do you demonstrate dynamic leadership in your organisation?

What

obstacles have you faced in developing your business and what actions did you need to take to overcome them. What lessons have you learned?

What

have you done to identify and address the key strategic issues faced by your business or department?

How

do you inspire enthusiasm and co-operation from colleagues?

What

performance indicators do you use for managing your business?

Describe

the part you play in the community in which your business operates.
"This year was a record year! With the amount of entries received, the judging process proved a difficult task. The exceptional quality of the entries really shined through, and many worthy winners were chosen. "Congratulations to all the winners!" But a special congratulations for the winners of the Hare Digital Award 'Sussex BusinessPerson of the Year' Mike Turner & Krisi Smith - Bluebird Tea Co.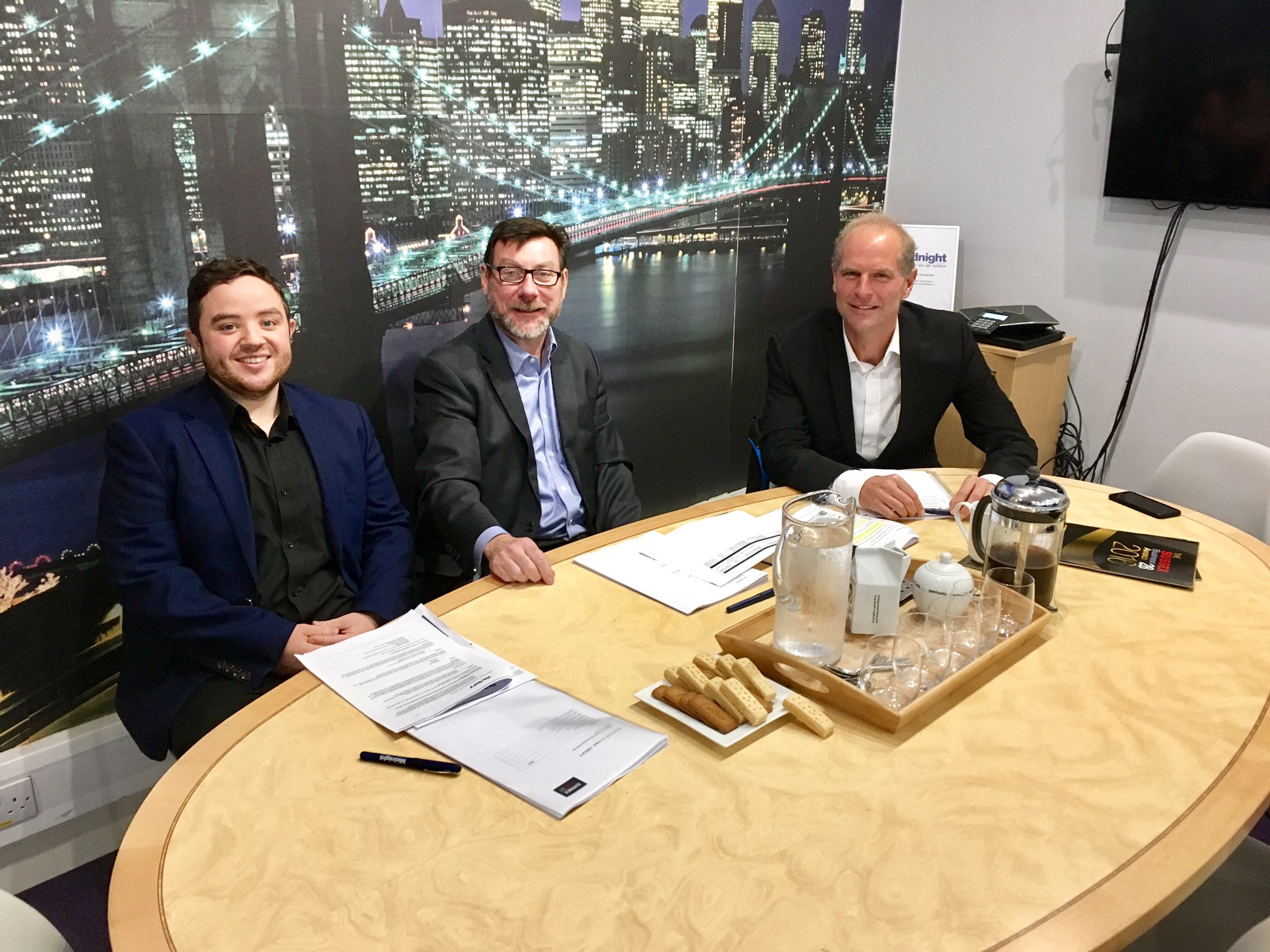 ---
Sussex Business Awards
Judging for 29th Sussex Businessperson of the Year
Judges left to right:
Chris O'Hare (CEO) @HAREdigital 
Andrew Steer (Director, Sussex) @HSBC_UK 
George Clayson (Senior Manager) @Mazars_UK